WordSlide
WordSlide is a new fun relaxing way to play crosswords. Instead of clues, slide the letters onto the grid to build up the words, and complete the crossword. Letters can slide over each other, but they must stay on their original row or column.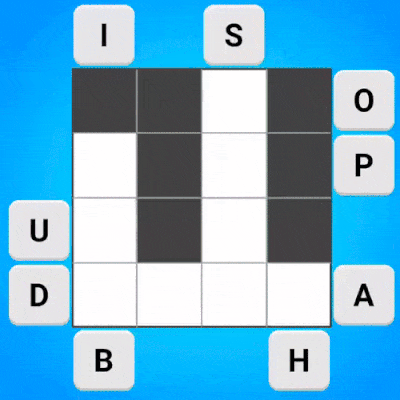 Tap 'Check' to see how you're doing. If you need help, press 'Hint' to place a random letter. When you've completed the grid it will light up all green. Once complete, you can check the word definitions. Grids range from straightforward 4x4 grids up to hard 7x7 grid challenges. There are new puzzles every day, and you can revisit previous days at will.

Play the world's best word slide crossword app, with thousands of grids.